Key benefits
Save money.With no up-front investment, Cloud HR technology is certainly one of the most cost-effective options for businesses wanting to revolutionise their HR department. These cost savings also extend to painless upgrades and repair costs.
Zero implementation. With no there is no hardware or software to install, no implementation is required for Cloud HR. All HR professionals need to do is sign up for the subscription and then gain access to the various tools and modules .
Access from anywhere.One of the true benefits of Cloud HR is that individuals around the world can access the system.Teams can collaborate on the same records – making the HR department more productive.
How it works with QuickBooks
Manage your workforce with complete flexibility and control in your hands. From recruitment, onboarding, performance, development, to remuneration and more, streamline every step of the employee lifecycle. Get started with a demo or a trial.
Details
Technology in the HR department continues to advance at a rapid pace and at EmployeeConnect, we respect and understand this process intently. Regardless of whether your business is small or large, the HR department is the heart of the operation and ensuring this department functions productively and efficiently should be a top priority. As a leader in Cloud HR technology, our functionally rich solutions offer HR professionals the tools and structures to make good decisions and grow the business both internally and externally. Of course, there are many benefits of SaaS.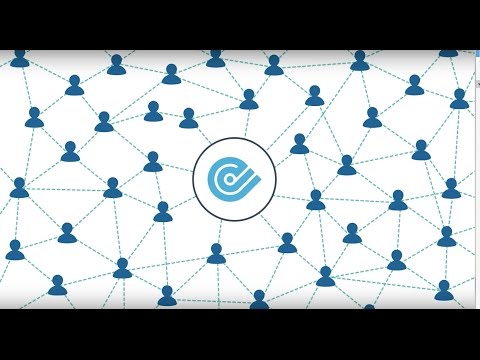 Try Cirrus free for 14 days. Monthly billing.
| PLAN | PRICE | USERS | DETAILS |
| --- | --- | --- | --- |
| Kiosk | Free | 1 | Access Employee Self-Service (ESS) and integrated workflows. Manage onboarding, payslips and leave management online. Free Forever. |
| Cirrus | US$6 user/month | Unlimited | Ideal for businesses up to 300 employees, Cirrus offers an end-to-end HR solution to connect, engage and transform your workforce using one single platform. |
| Pro | US$9 user/month | Unlimited | Get the power of Cirrus combined to any other customisation you need. |
| Enterprise | POA | 1 | Stay in control by accessing our Developers API and build your own HR. |
Get access to an online learning base of searchable support articles as well as live, Australian based, telephone support.
Contacts
02 8288 8000

Online support:

http://learning.employeeconnect.com/
FAQ
How can EmployeeConnect benefit my business?

Our complete cloud-based HR system lets you manage your HR in a flexible manner, whatever your business size or industry. Bring visibility to the entire HR processes of your company and get a real-time pulse of your workforce using HR scorecards and dashboards.

Which type of organisation is EmployeeConnect most suited to?

EmployeeConnect is ideal for businesses of all sizes and sectors. Thanks to a highly flexible interface, you can easily tailor the application to suit your business needs.

If we add new users in the product, how will that be billed?

Any new users added during the current billing period will be charged for.

How safe is my employee data with EmployeeConnect?

We take data protection and privacy very seriously. Your can read about how we keep your data safe here http://www.employeeconnect.com/services/saas-security/
---