Key benefits
BackupCircle provides a reliable and affordable backup-as-a-service solution. If something goes wrong, BackupCircle can restore your QuickBooks Online company to the selected backup date. Choose from any backup version.
Protect accounting data from accidental deletion or modification.
Cut time spent on fixing up large volume of data entry errors.
How it works with QuickBooks
Schedule your backup and automate your accounting data protection. Or run it manually instead of waiting for the scheduled backup. To maximize the reliability of the service, BackupCircle takes full backups every single time. You can restore the data at your convenience.
Details
Unlimited number of backups stored for each company
Unlimited users for each subscription
No backup or dataset size restrictions
Email alerts
Seamless Integration with QuickBooks Online
Please visit our video tutorial page for an overview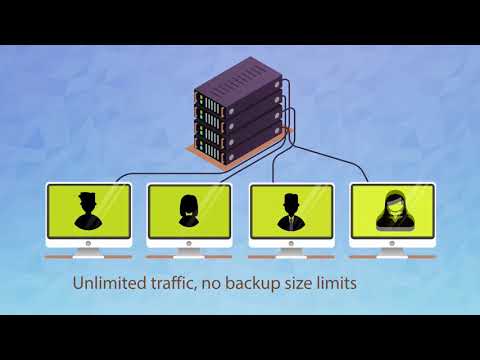 15-day free trial, then $4.99 USD per Company/Month
| PLAN | PRICE | USERS | DETAILS |
| --- | --- | --- | --- |
| Free Trial | 0 | Unlimited | 15-day free trial |
| Monthly Subscription | $4.99 USD / Month | Unlimited | We do not set a limit on the number of users for BackupCircle. In fact, once the app has been subscribed you can also invite users that do not have a QuickBooks Online subscription. |
Subscribed users can open a support ticket from within
app.BackupCircle.com
.
Anybody else can use the form at the bottom of this page:
BackupCircle.com
or reach out to us via e-mail.
Contacts
support@backupcircle.com

Online support:

https://app.backupcircle.com/tickets/
FAQ
I am not sure if I like the service. Can I try it first?

Absolutely, the best way to find out whether BackupCircle is right for you is to use it – for free! We offer a 15-day free trial for each new company.

Why do we need BackupCircle if QuickBooks Online is already a cloud service?

Now you have the freedom to take backups at any time, and if for some reason you need to revert some data entry to a previous point in time, you can do so in a few clicks. All by yourself.

Do I need to run backups manually?

You can; however, you don't have to. BackupCircle will run weekly backups for you. Once the operation is complete, everybody your team will get a confirmation email. You can also log in to app.backupcircle.com and manually run a backup - for example, before or after some complex accounting or before hiring a new team member.

Are ther any relevant limitations or restriction to keep in mind when using BackupCircle?

We can not restore Payroll related transactions. Currently we do not handle "Initial quantity on hand" and "Inventory shrinkage", due to this reason we flagged Inventory Tracking as not-supported, which otherwise works. Please visit: BackupCircle.com/faq for more details.
---