Key benefits
Automates your accounts receivable process using QuickBooks. With a simple, one-click synchronization of your customer and invoice data with QuickBooks, Biller Genie starts automating your invoices and customer payments within minutes.
Get paid faster! Streamline your billing and payment posting process. Never again forget to send a late payment reminder. Biller Genie automatically follows up on outstanding invoices using custom messaging on a schedule that you set.
Makes it easy for your customers to view their invoices and pay securely online. Biller Genie makes it simple for your customers to conveniently make one-click payments using a secure customer portal with your branding linked from your website.
How it works with QuickBooks
Biller Genie is easy to sync your QuickBooks account & automate your invoicing processes. Invoices created in QuickBooks are automatically sent to your customers. Configure your automated reminder schedule, and customers will be notified at regular intervals based on your settings. Add a customer portal to your website using a simple copy-&-paste link that matches your company's brand. As payments are received against invoices, we will automatically update the payment in QuickBooks, send a receipt, and mark the invoice as paid without the need to duplicate entries into multiple places.
Details
Advanced automation performs the busy work of an "assistant" so you can gain back time to do what's most important – running and growing your business. Biller Genie will reduce the number of late payments by automating and standardizing the follow up process using your custom reminder schedule. With the branded customer portal, raise customer confidence levels with your business by removing the look of a 3rd party payment service. Sync your customer & invoice data and post successful payments to QuickBooks. Eliminating duplicate data entry keeps your data consistent without having to enter it in multiple places.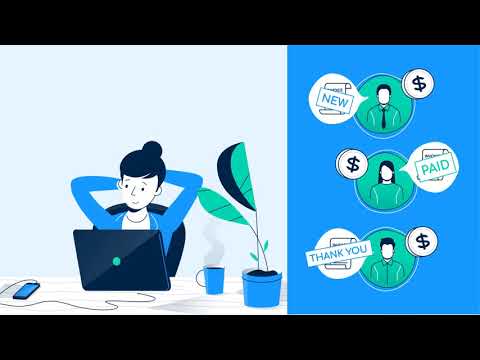 Free to use, just pay to process. That's it.
| PLAN | PRICE | USERS | DETAILS |
| --- | --- | --- | --- |
| Biller Genie Free | Free | Unlimited | Biller Genie is free to schedule & send unlimited email reminders with your branding, and to sync your data with QuickBooks. Custom Branding, Professional Invoice Presentment, QuickBooks Sync, Unlimited Late Payment Reminders, Detailed Reporting |
| Integrated Credit Card Processing | 2.90% + $0.25 per transaction | N/A | No fixed monthly fees, no contracts or cancellation fees. One-click Customer Payments, Reconciliation to QuickBooks, Automated Billing Scheduler, Customer Payment Portal, Virtual Terminal |
| Third-Party Payments | 0.50% per transaction | N/A | Use your own credit card processor! Supported Processors: First Data Omaha, First Data North (Cardnet), First Data Rapid Connect, First Data Nashville, TSYS (Vital), Global Payments, Chase Paymentech, Elavon |
We are proudly here to support you Monday - Friday from 9am to 7pm EST. We welcome and encourage new feature requests and love to hear feedback on how we can make Biller Genie work better for you.
Contacts
support@billergenie.com (877) 245-5374

Online support:

https://hubs.ly/H0fmctJ0
FAQ
How does it work?

Use Biller Genie to setup a follow up schedule based on the status and age of your invoices. Biller Genie will automatically send payment reminders to your customers and give them an easy to use, self service online payment system.

What information do you sync?

Biller Genie will only sync your Customer and Invoice data from your QuickBooks Online account. All information is transmitted securely through our 256 bit SSL encryption using TLS 1.2 and above.

Can you use it as a standalone payment gateway?

Yes! Biller Genie is a full service online payment gateway, in addition to the account receivable automation tools.

Why is it free? How do you make your money?

We have partnered with SkyBank Financial (www.skybankfinancial.com), a leading payment processor in the United States who pays us a commission on every transaction.
---