Key benefits
Extracts automatically bills data, including line items and allows you create large amount of bills in QuickBooks directly from ChronoInvoice.
Avoid manual data entry for bills accounting.
Send or receive documents directly through email, app or photos and have the important data extracted by the time it's needed.
How it works with QuickBooks
ChronoInvoice allows you to link QuickBooks companies to OCR Sofware to process large amount of documents, automate data extraction and directly export them to QuickBooks as Bills.
Details
ChronoInvoice works with own entities linked to QuickBooks Companies. A ChronoInvoice entity holds an OCR configuration that will process the documents according to the desired configuration for a QuickBooks company and it will extract the documents data automatically, letting the user verify, correct and add any information and exporting the information to QuickBooks, creating Bills automatically.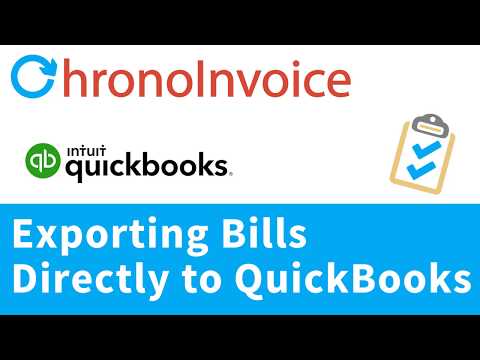 Free plan
| PLAN | PRICE | USERS | DETAILS |
| --- | --- | --- | --- |
| FREE | 0 | 1 | Free plan with future upgrade available. Allows you 1 entity and upload 50 documents per month. |
English and Spanish Support. (GMT+1) Integrated hand-off chatbot with technical support.
Contacts
support@chronoinvoice.com +(349) 184-06071

Online support:

https://www.chronoinvoice.com
FAQ
What formats does it process?

It processes this formats; .tif, .jpg, .png, .pdf Image and Native Text pdf, .xls, .xlsx, .doc and .docx.

Billing cycle

The billing cycle is monthly based and starts at the moment you pay/renew your subscription and ends one month after.

Is it free?

ChronoInvoice is at beta stage and is looking for users that start using it and giving us feed back. There will be 3 subscription plans. Right now only the free one is available. The free plan will always be a subscription plan option with future possibility of upgrade

What is an entity?

Entities are the basic concept of ChronoInvoice, represent your documents workflow drawer and holds an OCR configuration for the type of documents you want to process in it. The more entities you have, the more OCR configurations you will have. One entity can be linked to one QuickBooks Company Each entity gives you an email service address
---