Key benefits
Leverage the power of DEAR inventory management software to take your business to the next level. We keep the moving parts of your business all together, while automating time consuming tasks, whether you are in retail, wholesale, or manufacturing.
How it works with QuickBooks
Integrated with QuickBooks, suitable for small to medium businesses in retail, wholesale, manufacturing, food production sectors which have requirements to manage inventory levels. Solution covers the entire business cycle in inventory management.
Details
1) Purchasing. Find your top suppliers based on value using advanced DEAR analytics. 2) Manufacturing. Get a holistic, 360-degree view of your production costs and inventory status. 3) Inventory control. Simplify your inventory management with real-time updates. B2B PORTAL. Allow your customers to manage their orders from your web portal. 4) Selling. Expand your sales locations using fast deploying DEAR POS on multiple devices. 5) Accounting. Streamline your business by eliminating manual data entry with accounting. 6) Sales channels. Keep your orders efficiently tracked across all of your sales channels.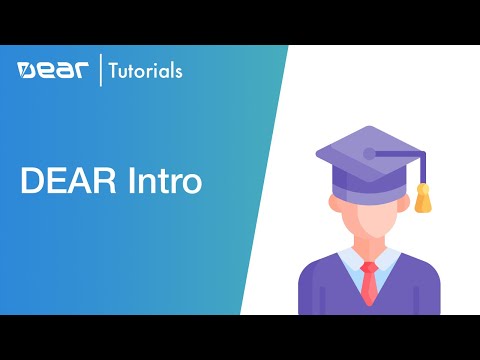 Free 14-days trial period. No Credit Card required. Plans start from $199 per month. Quick sign up. No contracts. No risk. Cancel anytime.
| PLAN | PRICE | USERS | DETAILS |
| --- | --- | --- | --- |
| All Inclusive Plan | Start from $199 per month. Discount is available with annual subscription. | 5 | Unlimited Products, Customers, Suppliers, Document Templates. Integrations with Shopify, Magento, eBay, ShipStation, Woocommerce, Amazon, Etsy, PayPal, Stripe, Handshake, Square, StarShipIt, Shippit |
Need support? Our call center is available 24/7.
Contacts
support@dearsystems.com +1 415 650 1054

Online support:

http://support.dearsystems.com
FAQ
What functionality does DEAR Inventory offer with regard to the purchasing process?

DEAR Inventory provides a comprehensive purchasing module allowing you to generate purchase orders, enter credit notes, manage the warehouse through stock, return to supplier and unstock functionality, while also importing any payment transactions from QuickBooks Online. Reports such as Inventory Movement, Stock on Hand, Cost Analysis, Compare Goods Received vs Ordered and Profit Summary will ensure you always have access the most up to data to successfully run your business..

Does DEAR Inventory support manufacturing?

DEAR Inventory offers a Manufacturing module to support small to medium sized businesses which require Bill Of Materials/kitting functionality to produce Finished Goods, have job costing needs, and will need to trace products, generate recall letters and track expiration dates and batches. Reorder Level of Stock and Reorder Backordered Stock functionality ensure you never run out of inventory for any of your manufacturing needs.

How does DEAR Inventory cover the Sale process?

DEAR Inventory provides complete sale functionality by allowing you to create Sale Quotes, Sale Invoices (recurring invoices), manage the warehouse with Pick, Pack, Ship, Return from customers and Re-stock features, with any payment transactions automatically imported from QuickBooks Online. Connect DEAR Inventory to any of the integrated sale channels (Shopify, Magento and eBay) and you can easily control and report on any sales made via your online store.

How can I get started in DEAR Inventory?

If you are an existing QBO user and have all your inventory, supplier and customer information previously entered, getting started in DEAR will be a breeze. All you need to do is connect DEAR to QBO and Chart of Accounts, taxes, Payment terms, Products and Services, Customers and Suppliers will be automatically imported from QBO to DEAR. If you are new to both QBO and DEAR never fear, we have streamlined templates to help you import your data from any other application.
---