Key benefits
Financial Statement and Chart editor that creates customized Financial Statements and Charts from QuickBooks data. More customization available, than in QuickBooks. More Info
No need to export the QuickBooks reports to Excel and then sort, cut and paste, in order to get the report you need. Reports can be exported to Excel, ready to print or deliver, or they can be printed directly from the App.
The original version of this App was developed for a CPA firm to provide its clients with financial information. Myron Joy, the principal developer, has had more than 20 year's experience as a practicing CPA and a Certified QuickBooks Pro Adviser.
How it works with QuickBooks
Using the eClientLink Statement Wizard setup, the financial information is downloaded from QuickBooks, and formatted in the requested statement form. This statement can then be used as is, or additional customization can be done. Updating data from QuickBooks for a new period is done with a simple one button click.

For more information click here to visit our web site.
Details
Non-Profits can produce reports which are not available in QuickBooks. Statement of Activity reports (Profit and Loss) can be prepared that report unrestricted funds and restricted funds. Plus numerous other Non-Profit reports.

Consolidated financial statements can be prepared from several QuickBooks companies. Consolidating eliminating entries and currency conversion entries can be made.

Almost any statement you can imagine can be created. If the data is in QuickBooks, or can be calculated from the data in QuickBooks, then it can be use on any statement.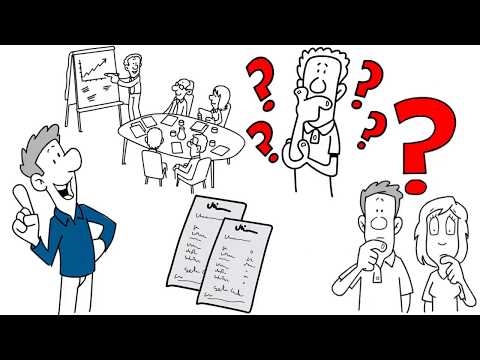 Free 60-day trial, no CC needed. Subscriptions start at $15.00 per Firm and are billed annually.

Start your Free Trial Today.


| PLAN | PRICE | USERS | DETAILS |
| --- | --- | --- | --- |
| Unlimited Users | $15.00 Per Month | Unlimited | Billed annually. |
| Standard e-mail support. | Free | N/A | Send us an email to support@eClientLInk.com and we will get back to you ASAP. |
| Priority support. | Various depending on requirements. Minimum $25.00 per month. | Unlimited | Monthly review of statement setups and 24 hours response time. |
| Other Services | Various | Unlimited | Cost effective custom coding feature impeded in the App allows creation of almost any report. See our web site for this service and other services. More Info |
| Advance Features. Multiple class reporting -Other | 5.00 per month | Unlimited | Advance feature - Report total of multiple classes, Added report capacity, plus other. |
The primary support is via e-mail to Support@eClientLink.com. Phone support is also available. See the contact information in the help section.
Contacts
support@eClientLInk.com 520-221-7718

Online support:

https://eclientlinkappaz.azurewebsites.net/Contact.aspx
FAQ
How can accounting firms use our App?

Accounting firms that are providing periodic accounting services to their clients can improve efficiency and lower cost with eClientLink. A typical scenario could be:
1. Standard statement templates are prepared and saved.
2. When a new client is added, The standard statements are added to the client's company file.
3. After the period review and adjustments are completed, the statements can be updated and exported, with a one button click, to Excel for printing and delivery .

Can any finacial statement be made?

Almost any statement you can imagine can be created. If the data is in QuickBooks, or can be calculated from the data in QuickBooks, then it can be use on any statement. If you have an idea of what sort of statement you are looking for, send us a description or a mark up to support@eClientLink.com, and we will let you know if we see any problems with our App creating the statement. We can also create a demo of the statement.

How is a consolidation done?

The companies to be consolidated are first added to eClientLink and the Trial Balance information is updated from QuickBooks. Then the individual company Trial Balances are mapped to the Trial Balance in the consolidated Trial Balances.

Financial statements can then be prepared from the consolidated Trial Balance information. Eliminating and currency conversion entries can also be made,

How hard is the learning curve.

With the new Statement Wizard, a custom statement can be easily created. There are four basic steps. Creating a typical custom statement from scratch, take less than an hour. Using a previously created statement template, a new company can be setup in about 15 minutes.

With the Statement Wizard, a demonstration statement can be created. This demonstration statement can then be used to help learn how a statement is setup. During your trial period we offer free priority support.
---