Key benefits
Fathom provides a suite of in-depth analysis tools and metrics which help you see exactly how well your business is performing. These tools and metrics help to assess profitability, cash flow, growth and other key performance indicators (KPIs).
Whether reporting to lenders or updating your management team - Fathom has your reporting needs covered! Easily create and customize monthly, quarterly and annual reports. Build templates to share and reuse across all your clients.
Fathom also optionally helps you easily compare, rank and benchmark your companies, clients or franchisees. Or group related companies together to create consolidated reports for an organization. Great for franchises and multi-entity organisations!
How it works with QuickBooks
Fathom seamlessly integrates with QuickBooks Online and then transforms your accounting data into actionable business intelligence and visual performance reports.
Details
Fathom is a financial analysis and management reporting tool which helps you to assess business performance, monitor trends and identify improvement opportunities. Creating insightful analytics, reports and dashboards has never been easier! Fathom enables you to measure and monitor the financial and non-financial metrics which matter most to your business. Whether you call it business intelligence, performance management, or analytics... the goal of Fathom is the same: to help you understand what's happening in your business and how to take action when needed.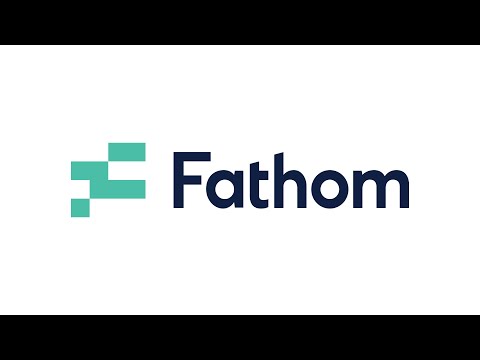 Free 14 Day Trial
No Credit Card required

Plans from $39/ month
| PLAN | PRICE | USERS | DETAILS |
| --- | --- | --- | --- |
| Single | $39 per month | 99 | For 1 company. Unlimited users. The ideal plan for small businesses. |
| Bronze (5 companies) | $145 per month | 99 | $29 per company, per month. For up to 5 companies. Unlimited users. The ideal plan for small businesses and advisers. |
| Silver (10 companies) | $190 per month | 99 | $19 per company, per month. For up to 10 companies. Unlimited users. |
| Gold (20+ companies) | $280 per month | 99 | $14 per company, per month. For up to 20 companies. Unlimited users. Additional companies (ie. more than 20) charged at $9 per company, per month. |
Our aim at Fathom is to create beautiful and usable business intelligence tools which provide insight and understanding. If you need any assistance using Fathom, you can visit our online help desk or get in touch with us directly. Our support teams are based in Seattle, USA and Brisbane, Australia. You can reach us by phoning the number listed below, or by emailing
support@fathomhq.com.
Contacts
support@fathomhq.com +1 844 944 9328

Online support:

http://support.fathomhq.com/
FAQ
Is there a minimum term?

No, Fathom is a monthly pay as you go service with no contracts. If you decide to cancel, your subscription will not renew at the end of your monthly billing cycle.

Are there per-user fees?

No, the prices above are inclusive of an unlimited number of users.

How can I pay for Fathom?

We accept payments via Visa, MasterCard and AMEX.

Can I view a demo company?

Yes, there is a demo company available for use within Fathom.
---