Key benefits
Get Paid Instantly: InvoiceSherpa allows you to set up customized invoice reminders for each user and can then seamlessly accept Credit Cards and ACH payments directly from those email reminders! Sit back and relax while the payments roll in.
Full Customer Portal: Quickly deploy a full customer portal where customers can log in and manage all of their invoices, see a full history of past invoices, and pay any open invoices in the system.
Reduce Human Resources: Our invoice collection software is like having an extra accounting member on your team. This complete solution puts your cash flow on automatic by automating your accounts receivable.
How it works with QuickBooks
Harness the power of QuickBooks' sophisticated accounting platform and InvoiceSherpa's streamlined invoice collection technology. Transparent profit reports and categorized transactions integrate with an automated invoice reminder and collection process, keeping you on track with your expenses and maintaining a solid cash flow.
Details
Get your clients to pay their invoices faster by automating your accounts receivable. InvoiceSherpa's advanced invoice reminder and collection software automatically chases late invoices and integrates quickly with all major accounting software platforms. InvoiceSherpa is packed full of management features to automate your accounts receivable, which speeds up your cash flow cycle so you can improve your bottom line, business performance and customer satisfaction.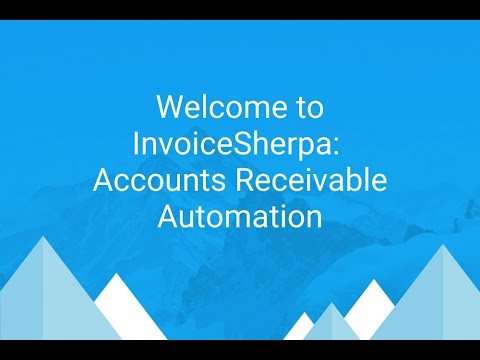 Free 30-Day Trial
No Credit Card Required
"A Truly Superb Tool To Get Paid Faster" -- Rahil P.
| PLAN | PRICE | USERS | DETAILS |
| --- | --- | --- | --- |
| Starter | $49/month | 999 | Up to 100 invoices per month. |
| Small Business | $99/month | 999 | Up to 500 invoices per month. |
| Office | $199/month | 999 | Up to 1000 invoices per month. |
| Credit Card Rates | 2.9% + $.30 | N/A | Flat rate regardless of card type. |
| ACH Rates | $0.49 | N/A | Flat rate regardless of the dollar amount. |
We provide support via phone, e-mail, and chat during regular business hours coast to coast M-F and have emergency support after hours.
Contacts
888-898-8302

Online support:

http://invoicesherpa.freshdesk.com/support/solutions
FAQ
How does the system interact with QuickBooks?

We automatically link to QuickBooks and pull down your invoice data and customer data as you add/delete/update invoices. We use this information combined with the schedule you create in our system to generate and send out custom branded invoice reminders for your company.

How long does it take to get setup?

Literally under 5 minutes, the system comes setup by default with everything you need to get going without any hassle.

Is it expensive?

We don't think so, in fact we believe you will actually make money using our software. Between the invoices that would have otherwise been late or gone unpaid to the time saved in not having to do the follow up manually we know we can easily pay for ourselves.
---