Key benefits
You have many Bank Accounts in your QuickBooks, required stocking each Bank pre-printed checks. Once Integrate with OCW All your new checks automatically go to OCW and ready to print on one blank checks stock on any printer at anywhere in one click.
You have multiple offices where you work and have to keep deferent bank account's Pre Printed Checks Stock in every office. Once Integrated all you have to keep One Blank Check Stock. OCW is a cloud-based and can print from any Computer, any printer
The Security issue of Pre-Printed Check. It has all your account information and needs to stock it plenty in your every office. Once Integrated you don't need Pre-Printed checks with bank Account number on it. Just print on blank checks on demand.
How it works with QuickBooks
Click "Get App Now" to authorize QuickBooks to integrate with OCW. You will be asked credentials of your account at OCW or sign up one. Make checks as you normally enter them in QuickBooks. OCW automatically picks it up and it will be ready to print or mail it to your customers/vendor/clients at OCW instantly. If you select mail it, OCW print that specific checks, envelope, and mail it to your payee destination for free for our subscribed customers on the same business day, you pay the cost of the stamp, envelop and check paper. Usually, it below one dollar if you select first class USPS mail.
Details
It easy and automatic. The wonder is OnlineCheckWriter determines the name of the company and the bank account for each check. Print all of your checks onto blank check stock. Keep one check stock for all your companies and Bank accounts. Integrating QuickBooks is free. No any extra or hidden cost other than your subscription at OnlineCheckWriter starting from 4.99 a month and always free for students and Non-profit Organisation. OnlineCheckWriter comes with many many features. Deposit slips online, User management, Get paid by check over the phone, Fax, Web. Advanced Reporting.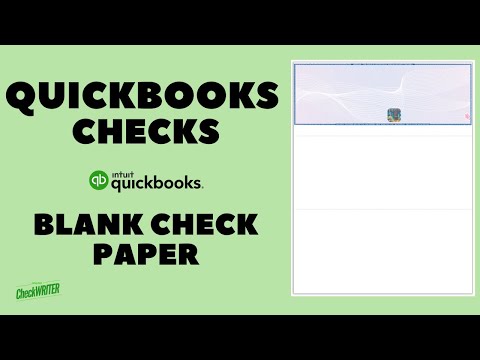 Credit card not needed to sign up. 30 Days Trial with all features. Free for students and Non-Profits organizations. Up to 5 Checks/month free for everyone (there will be watermark after five checks if you stays on the free plan). Starts from 4.99
| PLAN | PRICE | USERS | DETAILS |
| --- | --- | --- | --- |
| Basic | $4.99 | Unlimited | This plan include only one bank account with check mailing feature |
| Consumer | $9.99 | Unlimited | This plan comes with 5 bank accounts with check mailing and deposit slip |
| Standard | $19.99 | Unlimited | This plan include 10 bank accounts |
| Business | $29.99 | Unlimited | This plan comes with unlimited bank accounts with feature like : check draft , mini accounting , check draft , check mailing and invoice |
We connect with customers on any channel they prefer. We're here to help you and find everything you need to keep every single one happy. We have Chat Support around the clock and Seven Days. Phone Support 8:00 Am to 8:00 pm Central Time Monday to Saturday. Email Support 7 days a week. A human will pick up phone 95 Percent of the time or we will call back in few minutes.
Contacts
support@onlinecheckwriter.com (408) 372-7707

Online support:

https://onlinecheckwriter.com/contact/
FAQ
Can I add multiple QuickBooks accounts to one OnlineCheckWriter Account?

Yes! You can add as many QuickBooks Online companies to one OnlineCheckWriter User Account.

How many bank accounts can I add to OnlineCheckWriter?

Unlimited

How many Payees can I add to OnlineCheckWriter?

Unlimited

How this Works?

As soon as you create a new check at QuickBooks Online, it automatically comes to OnlineCheckWriter and ready to print for you. First time and one time you have to match bank account of QuickBooks to OCW (Online Check Writer) or create one at OCW.
---