Key benefits
CONFIGURABLE TIME AND EXPENSE: Capture employee time and expenses by project and client. Apply business validations, manage approvals and ensure accuracy even when your resources are mobile
ACTIONABLE INSIGHTS: Get complete visibility into project status, WIP, billable hours, revenue and other key business metrics to make proactive decisions
PROFITABLE GROWTH: Streamline your client billing with seamless sync of time and expense data in real-time and improve your cash flow management
How it works with QuickBooks
The Replicon Connector for QuickBooks enables you to integrate Replicon's time tracking expertise and QuickBooks accounting software, for a seamless exchange of project, time and billing information. The result is successful end-to-end project completion and client billing for both consultant time and project expenses The powerful integration empowers you to streamline your client billing, easily capture consultant time and expense and make informed business decisions
Details
Replicon Connector for QuickBooks Online combines efficient time tracking for client projects with the ability to track and manage billing and invoicing information, to help your organization ensure fast, accurate billing management. Replicon's project time tracking platform is leveraged by 1.5 million users across 7800+ businesses from 70+ countries around the globe to solve every time management use case within their enterprise.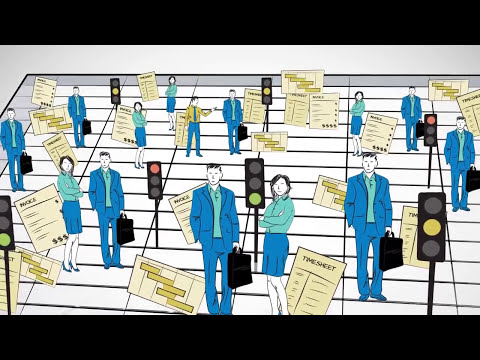 We offer flexible packaging so you can get exactly what you want to solve your business objectives. Choose the products and plans that work for you.
| PLAN | PRICE | USERS | DETAILS |
| --- | --- | --- | --- |
| TimeBill | $60 | 5 | Track time against your projects, and clients starting at $60 Per month for up to 5 users and $10 Per additional user in our QuickStart Plan. Contact us for pricing of our Plus and Premier versions |
Replicon Support is dedicated to helping our customers maximize the business benefits of Replicon's solutions. We also offer 24/7 support based on customer needs.
Contacts
support@replicon.com 1-877-862-2519

Online support:

https://www.replicon.com/customerzone/contact-support/
FAQ
Can I try Replicon for free?

Absolutely! You can test drive Replicon by signing up for free trial on replicon.com. Get started today. Set up a free trial based on your enterprise needs and see how Replicon can solve your project time and expense tracking challenges.

What other applications can I integrate with Replicon?

Replicon integrates with a variety of applications you may be using already. This includes Salesforce, Sage Intact, Jira, SAP, Microsoft, Oracle and many more as available on replicon.com/how-it-works/integrations/ . We can also help you with custom integrations to your ecosystem. Contact us for more information

Does Replicon offer a mobile app?

Replicon has an advanced mobile app for both iOS and Android users. This helps your team with real-time access to Replicon from the field and provides instant updates to your business.

What differentiates Replicon from other vendors?

Replicon offers a configurable, agile project time tracking platform that can scale across business sizes and meet all time management needs of the enterprise. Customers leverage our solutions for project costing, shared services management, R&D tax credits, cost capitalization, client billing, grant management, time off and many other use cases. Check out our solutions on replicon.com
---