Key benefits
Accurate, consistent, and reliable data entry (in near real-time as data becomes available) at a fraction of the cost of doing it manually.
Track your true profit on each sale with itemized expenses such as commissions and fees. Gain deeper insight into your profit and loss reports.
Get started with a free 30-day trial, unlimited imports. No credit card required! Pay as you go after with no contracts, commitments, or plan limits.
How it works with QuickBooks

SellerZen is a cloud-based solution that connects your Amazon marketplaces to your QuickBooks Online company to import Amazon transactions and automatically create proper accounting documents.
Details


SellerZen imports your Amazon transactions, such as orders, refunds, returns, reimbursements (for FBA sellers), and settlements into your QuickBooks.

Get started easily with our integration wizard, or get full control over how data is entered into your QuickBooks.

Commissions, fees, discounts, refunds, shipping charges, and taxes can be customized and mapped to the appropriate Quickbooks Online item or account, providing you with detailed and accurate reporting and accounting.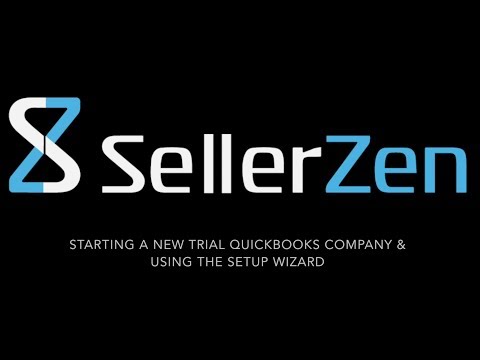 Free 30 days of data imported with no credit card required. Pay as you go after with no contracts, commitments, or plan limits.
| PLAN | PRICE | USERS | DETAILS |
| --- | --- | --- | --- |
| Simple Billing Plan | $0.05 | N/A | Per order imported |
We're here to help you automate your Amazon business. Please feel free to contact us if you have any questions, concerns, or comments.
Contacts
support@sellerzen.com

Online support:

https://help.sellerzen.com
FAQ
How does pricing work with SellerZen?

Our usage-based billing model is simple. Once your free 30-day trial is over, you pay as you go per imported order with no contracts, commitments, or plan limits. You can cancel, pause, or resume anytime.

An imported order is counted when the first sales document is created for that order. Any additional documents related to the same order Id, such as refunds, or payments, do not count towards the billing and are imported for free.

Do you support multicurrency or foreign currency?

Yes we do! To enable multicurrency support, you must enable it in your QuickBooks Online company.

Can I connect more than one Amazon marketplace to the same QuickBooks Online account?

You can connect an unlimited number of Amazon marketplaces to the same QuickBooks Online account.

How are sales taxes handled?

We automatically bring in the sales tax collected on your Amazon transactions into the proper accounts for in-state and out-of-state sales taxes (also known as marketplace facilitator tax). Taxes are automatically deposited into the proper tax agency and account.
---