Key benefits
Automated Overdue Reminders: Send automated reminders to your customers by email or SMS to get paid on time. No invoice gets missed from now on.
Insightful Ageing and Overdue Reports With data at your fingertips gain critical insights on your receivables. Schedule reports being sent to you automatically. Analyze, forecast, measure - all from your mobile or PC.
Smart Follow-ups and Focused Teamwork Assign roles, delegate follow-ups, involve multiple departments from marketing to billing, all working together to achieve a single goal - collect your payments on time.
How it works with QuickBooks
TimePay integrations with QuickBooks is very simple you just need to authenticate your QuickBooks account with TimePay and that's it, welcome to TimePay.
Details
Automated Reminders feature will help you send automated reminders to your customers by email or SMS to get paid on time. Manage and organize all your client contacts in one place. Know what information is missing, which emails are bouncing, mobile numbers are invalid and take corrective action. With smart follow-ups know whom to call and when so that follow-up is consistent and effective and across all your customers. Generate insightful reports with data at your fingertips gain critical insights on your receivables and track your past interactions with customers. Enables you to get paid online via the online payment methods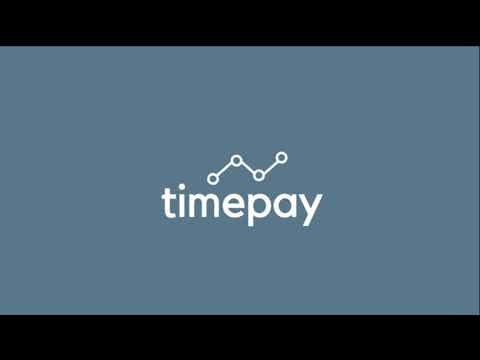 Standard Pricing : Annually Rs. 36,000/- per company (excluding taxes , as applicable)
| PLAN | PRICE | USERS | DETAILS |
| --- | --- | --- | --- |
| Standard Plan | 36000+GST | Unlimited | Rs 36,000/- annually (with a 7 day free trial period). |
Contacts
info@timepay.co.in +91 (982) 126-4726

Online support:

https://www.timepay.co.in/
FAQ
What is TimePay?

TimePay is a receivable management tool that helps businesses manage their dues and get paid on time. So, our TimePay is virtual collections manager who will not only smarty automate your follow-ups, but also analyze and provide you with insightful insights, track interactions with your customers. So that you grow faster, increase profits, and sleep better.

Can I get a live demo of the TimePay?

We will be delighted to give you a demo of TimePay. Please share your contact details by email on support@timepay.co.in

How does TimePay help me reduce my credit cycle?

At TimePay, we have been successful in reducing the credit cycle by ~13 days for our clients. This improvement has resulted in savings ranging from INR 1 Lac per annum to INR 40 Lacs per annum for our clients. How does this happen - TimePay focuses on those customer accounts that need that extra nudge (most of the customers need it!!!) before they make the payment. TimePay's intelligent algorithms schedule follow-up in a way to maximize your collections, day after day, month after month.

If I subscribe to TimePay, who should use it in my company?

TimePay is focused on helping you get paid in time. We see this as a collaborative mission - in which the company owner, sales team and accounts team work together. And TimePay facilitates this collaboration. Importantly, for your sales team, you can give them limited access to TimePay (e.g. Gujarat sales team member will only see Gujarat customers)
---