Key benefits
Save time and scale your business by cutting 80%+ of your AP workload. Tipalti cuts the manual work from your accounts payable processes, so you can focus on revenue growth and cash flow management instead of onboarding vendors and paying bills.
Reduce tax, regulatory, and financial control risk. Tipalti digitizes W-9 and W-8 tax form collection and validation to mitigate tax penalty risk. Ongoing OFAC and other sanctions screenings before every payment helps with regulatory compliance.
Close your books faster with real-time payment syncing. Tipalti syncs all payment details to QuickBooks Online in real-time and provides comprehensive reports that accelerate payment reconciliation, helping you shorten financial close times by 25%+.
How it works with QuickBooks
Tipalti integrates with QuickBooks Online. Vendors can be synced bi-directionally. Bills and payments are processed in Tipalti and details are synced to QuickBooks Online. GL accounts for bill coding, standard payment terms, departments, and locations are synced from QuickBooks Online to Tipalti.
Details
Tipalti streamlines the complete end-to-end accounts payable workflow and integrates directly with QuickBooks Online. Designed to cut the time you spend onboarding and paying vendors, collecting tax IDs, processing bills, and reconciling payments, Tipalti automates the entire payables process so you can focus your time on growing your business.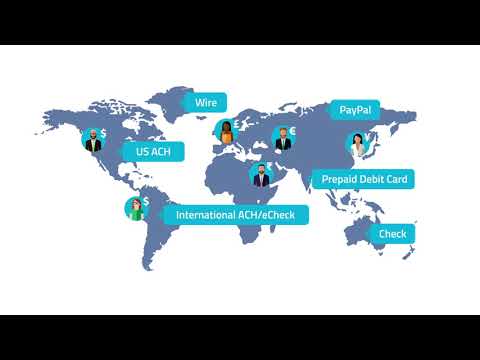 Pricing starts at $299 per month. Please contact us for more information.
| PLAN | PRICE | USERS | DETAILS |
| --- | --- | --- | --- |
| Tipalti | $299/month | 2 | Pricing is subscription-based and starts at $299/month. There are also transaction fees. |
24/7 phone and email support is included at no additional cost for all Tipalti customers. The support team assists with configuration, operation, and technical questions, from analyzing error messages to resolving payment issues. First response time is typically 4 hours.
Contacts
communications@tipalti.com (650) 319-8999

Online support:

https://apps2.tipalti.com/Content/Topics/QuickBooks/Intro.htm
FAQ
Why should I use this app when QuickBooks already offers bill management and bill payments?

Tipalti automates vendor onboarding, bill processing, and global bill payments, eliminating manual data entry in QuickBooks. Vendors enter their contact, banking, and tax details (including W-8s), and choose their preferred payment method and currency via an online web portal. Tipalti then uses OCR, advanced data extraction, and machine learning to process bills, assigning bill coding and approvers. Once bills are approved, pay them anywhere in the world across 6 payment methods with a click.

What makes Tipalti different than other AP systems?

Tipalti is the only system that automates the end-to-end payables flow and scales with your growing company – vendor onboarding, W-9 / W-8 tax form collection & validation, bill management, global payments (190 countries, 120 currencies, 6 payment methods including US and global ACH), early payments, reconciliation, AP reporting, and pre-built integration to QuickBooks Online. With strong financial controls built in, you'll never outgrow Tipalti.

I'm interested in automating my global payables. How can I get in touch with Tipalti?

Please send us an email at communications@tipalti.com or call us at 650-319-8999. You can also visit our QuickBooks Online webpage: https://tipalti.com/ap-quickbooks-online/.

Is it secure?

Based on best-in-class cloud standards, Tipalti is SSAE 16 SOC compliant and ISAE 3402 Type II certified. All data is collected and transmitted securely over HTTPS and personally identifiable information is stored encrypted using AES. Tipalti utilizes multi-factor authentication and IP restrictions for additional controls and peace of mind. We also undergo regular audits and penetration testing to ensure the security and safety of all customer data and funds.
---